MYG's World
The WDFLAT team is pleased to announce that we have started developing mobile games.
MYG's World is the first game developed by us, and we invite you to download and help MYG explore the world and succeed in conquering every territory. Run, jump and use purchased abilities to fight against enemies. Continue your journey until you successfully overcome each challenge.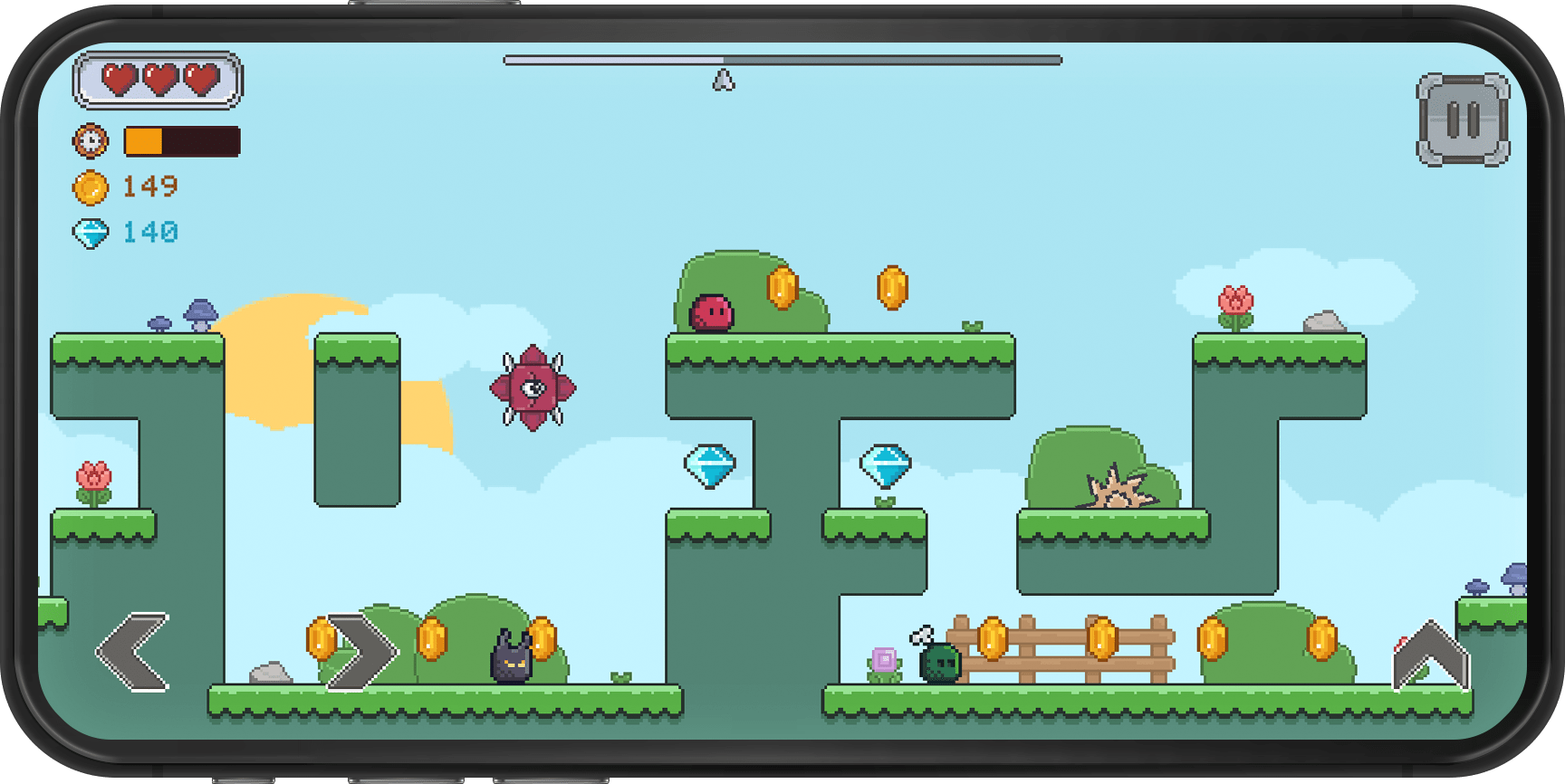 Features
• Easy and fun to play
• Appealing Pixel-art graphics
• Precise controls and relaxing sounds
• Challenging levels
• Rich adventure scenes and various monsters
• Many unique characters
Frequent updates
Although we are at the beginning, we like to develop games and we come with frequent updates. Will be added:
• Unique levels
• Different worlds
• New characters
• More abilities
• Other attractive features
Enjoy the game. Stay tuned!